As a leading worldwide supplier in the power transmissions market, we stock a comprehensive range of high class, superior manufactured industrial clutches and brakes for a wide range of applications. From standard centrifugal clutches to bespoke electromagnetic solutions, we have the in-house expertise and design skills to develop pioneering new solutions to meet any customer requirement, at a speedy, competitively priced rate.
Our innovative range of clutches can be provided for easy mounting onto a full variety of electric motors and combustion engines. Using standard parts and components, our clutches are highly adaptable for any custom application and are capable of transmitting torques of up to 2,000Nm.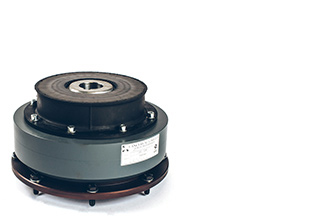 CENTRIFUGAL CLUTCHES
We provide a dynamic range of Amsbeck centrifugal clutches, prestigiously engineered to provide a safe, 'soft-start', 'no-load' acceleration for your driven machine. Our state of the art centrifugal clutches are engineered to reduce vibrations and utilise peak torque for a more efficient drive system, resulting in considerably low running costs.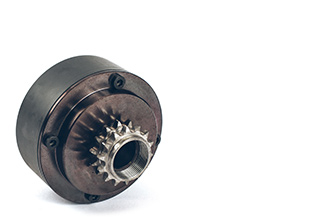 CENTRIFUGAL BRAKES
Our cutting-edge range of Amsbeck centrifugal brake solutions are ideal for any application requiring precise speed control, with a locked drum/housing feature which accurately controls the rate of rotation to prevent over speeding; providing you with a reliable controlled braking system.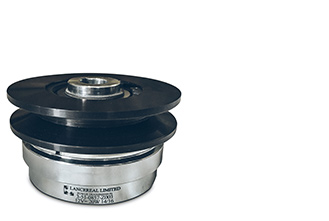 ELECTROMAGNETIC CLUTCHES
Our wide range of electromagnetic products are predominantly compact, high torque solutions, developed to suit a huge range of applications. Working closely with our customers we've been able to develop pioneering new solutions to fit the precise specification to suit their applications needs.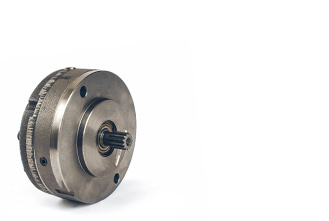 HYDRAULIC BRAKES & CLUTCHES
Offering a wide range of hydraulic brake and clutch solutions, we're able to provide stable and controlled braking and clutching for a variety of applications including wheel, swing and track drives. We supply an impressive range of Torque Lock™ hydraulic brakes from the world renowned Dana Off-Highway Drive & Motion Technologies range, engineered for unbeatable hydraulic pressure release for spring applied clutches and brakes.