From standard gearbox products to bespoke gearbox solutions, we have a comprehensive range of world class manufactured gearboxes and gearing to meet all drive requirements and configurations. So whether you're looking for a simple replacement or a complete newly designed gearbox, as specialist industrial gearbox manufacturers we have a dynamic solution for all applications, worldwide.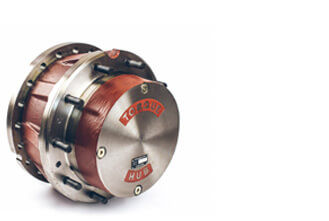 PLANETARY GEARS
Planetary gearboxes (epicyclic gears) are the favoured choice for applications requiring a compact gear solution that is capable of maintaining optimal high torque outputs. Our comprehensive range of world renowned Dana Spicer Torque Hub products, includes a compact 2-speed planetary transmission solution, boasting low and high speed functions, ideal for winches and mobile equipment.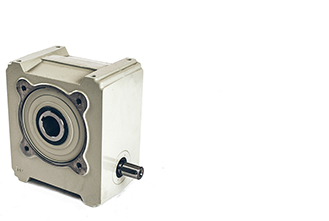 WORM GEARS
We offer a specialist range of industry leading worm and worm helical gear units and geared motors, available as standard components or made to customer specification; providing first class quality materials for unbeatable durability and exceptional application performance.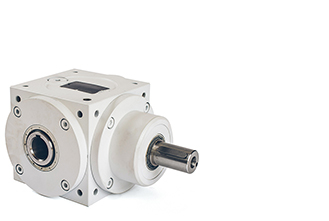 BEVEL GEARS
Bevel gear units are commonly used where a directional change in the drive or a directional change in rotation is required. Versatile enough to be used in a number of ways, our cutting-edge bevel gear units are manufactured for unbeatable longevity and can be uniquely adapted to suit the individual requirements of your application.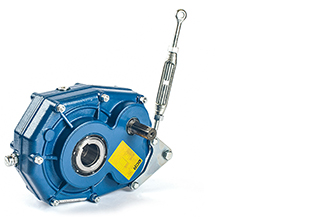 SHAFT MOUNTED GEARBOXES
Manufactured by leading gearbox specialists, OCR, our shaft mounted gear units are suitable for direct mounting onto the shaft of the driven equipment. The range is designed to be driven by electric or hydraulic motors, mounted directly or via a belt drive. A foot-mounted option is also available. Our range of shaft mounted gear units are all engineered with high quality alloy steel heat-treated gearing, with superior grade cast iron housing.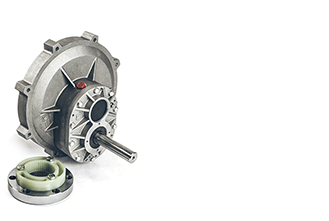 ENGINE MOUNTED GEARBOXES
From industry leading manufacturers of engine driven solutions, our range of case hardened and ground single helical gears are mounted in a lightweight rigid aluminium housing, designed to provide an SAE interface, suitable for direct mounting onto the driving engine, resulting in the most compact arrangement.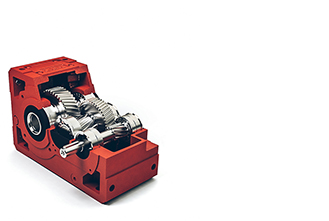 PARALLEL SHAFT GEARBOXES
Our foot mounted gearboxes are used for a wide range of industrial applications requiring a high power drive. Our latest innovation from the world renowned ZET gearbox range boasts a rigid MonoBlock body and impeccably strong structure, prestigiously designed to provide endless endurance and high running performance.