Gearbox Maintenance Training To A World Leading Oilfield Services Company
We recently welcomed guests from one of our key customers, a global leader in oilfield services, for three days of hands-on gearbox maintenance training at our Huddersfield facility. The in-depth course tackled the fundamentals of transmission systems, including routine and ongoing maintenance – giving staff the skills they need to work independently on critical engineering infrastructure. 
We're a leading specialist in the design, selection and supply of transmission systems and regularly visit field locations to carry out training. We've delivered courses across the world for this client, including sessions in Brazil and Saudi Arabia. Previous training has covered gearbox repair and refurbishment, gearbox maintenance and the installation of crucial upgrades. As a leading supplier of industrial gearboxes, we're perfectly placed to offer advice and guidance as well as the practical training that businesses need.
Our client approached us with a requirement to train four nationalities of staff from three field locations over three days. The only suitable location was our fully equipped workshop and purpose-built training facility in Huddersfield.
At Lancereal, we offer all our customers a complete solution, supporting them through from the initial selection of suitable power transmission to ongoing maintenance, training and upgrades. We know that every business is different, so we worked closely with the client to develop a bespoke training programme that was built around their specific needs.
Our specialist maintenance training was developed to provide end-users with the practical skills and principles required to carry out mechanical gearbox maintenance. We have developed a core package of training that provides engineers with the critical knowledge, skills and approach they need to operate on their own in the field.
Tailored solution
The course began with a discussion of the basics of gearing, explaining in simple terms how gearing systems operate and function – including what can go wrong. The focus on fundamentals is vital as it ensures everyone in the room starts at the same place – giving us a shared platform of understanding we can build on.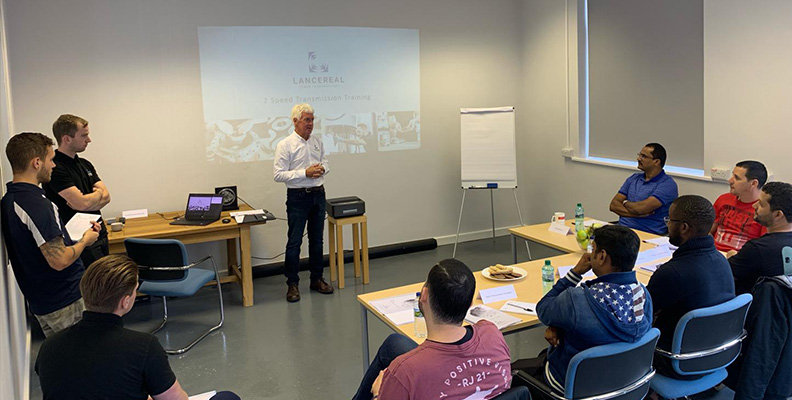 As the sessions progressed, we increased the intensity and complexity. Participants undertook the disassembly, and inspection of internal components and the reassembly of a transmission system. We worked on practical troubleshooting skills, enabling engineers to identify and deal with common problem scenarios.
The practical training is designed to give staff the confidence to carry out routine tasks. At the end of the programme, they will have learned how to identify and replace worn bearings, gears, clutch packs and seals.
We concentrated on the importance of regular maintenance and management of gearing systems. Using real-life examples, we worked through how to upgrade transmissions to current revisions, keeping them working more efficiently for longer.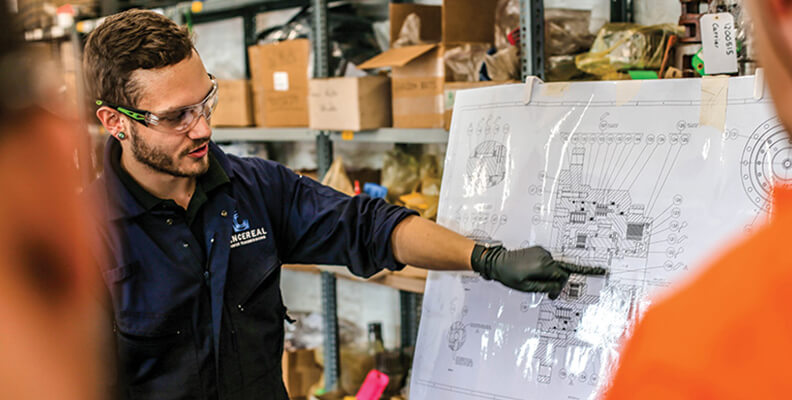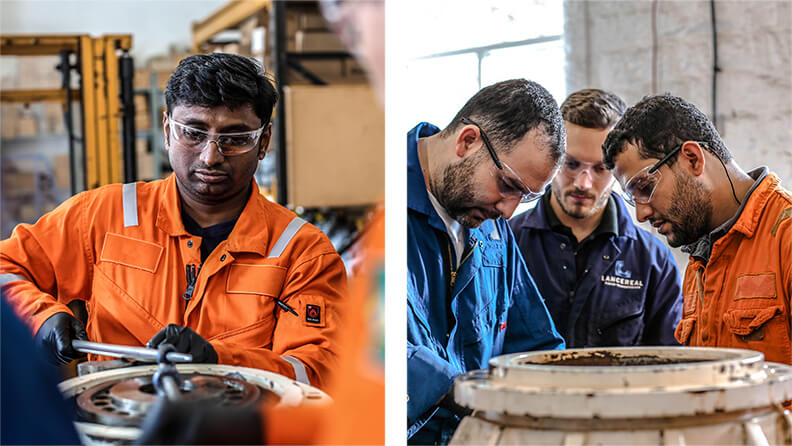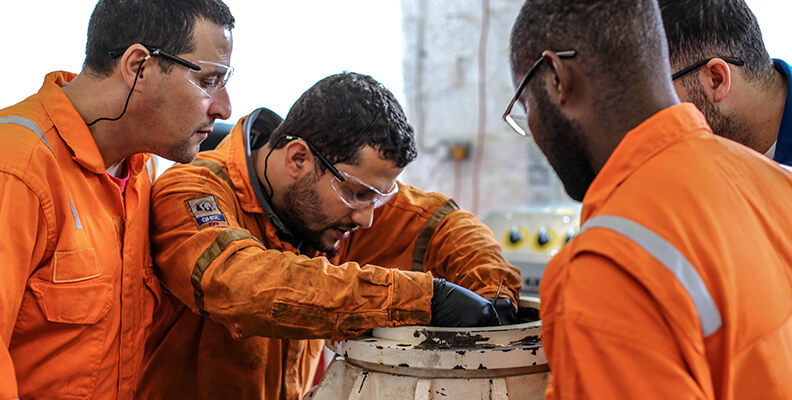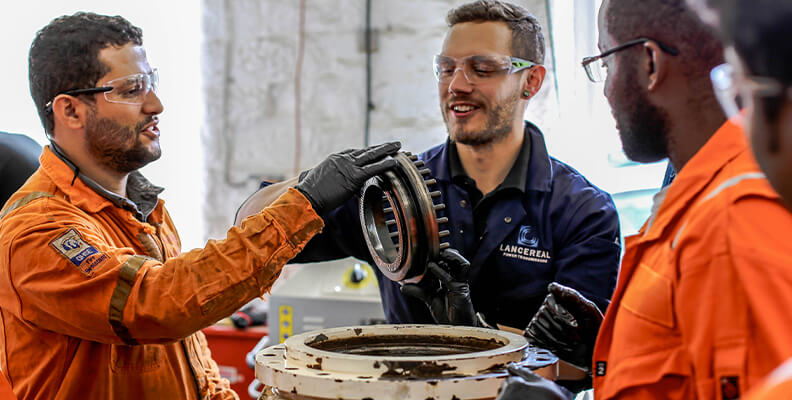 Resources
The support we provide extends beyond the classroom and back into the field. To embed the learning, we developed a training manual that could be used by staff when they return to the rig. The manual included 3D colour exploded diagrams and technical explanations, all specific to their equipment. The guides can be used as a reference guide when the engineers need to use their gearbox training in the field.
We strongly believe that only with the right attitude and the right skills can engineers work to preserve their gearboxes for optimum long-life performance.
As a group, we discussed why regular maintenance is key. Together we covered the importance of regular maintenance and how crucial it is to comply with all schedules.
We know that, when working under immense pressure, there's a temptation for engineers to cut corners sometimes. A core part of our training includes developing the best working practices among staff. Throughout the training, we talked about how to approach each task, and why working methodically and accurately delivers the best results.
Investing in the future
At Lancereal, we design our training offer around our core belief that staff – not systems – are the crucial component in the performance and longevity of your gearboxes and transmission systems.
Our continuous dedication to this dynamic sector has built up over 50 years' of invaluable knowledge and expertise.
---
Get in touch
Speak to us today for more information about our bespoke gearbox maintenance training packages.